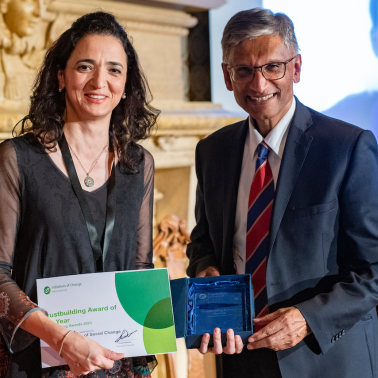 Trustbuilding Award of the Year
Wadiaa Khoury / Teachers Agents of Social Change, Lebanon
Wadiaa is Associate Professor at the Faculties of Education of the Lebanese University and Universite Saint-Joseph. Her teaching and research focus on the Lebanese education system and citizenship education.
Through her work with Initiatives of Change she has studied the education system of more than 20 countries and observed their approaches to citizenship education.
She initiated the Teachers Agents of Social Change (TASC) in Lebanon. Her aim is to empower educators and help them discover their agency in shaping national policy, rather than suffering the consequences of the poor governance that has led the country into despair.