My journey in the Madhesh
The trustbuilding work of our teams not only impacts the participants of their events but also creates profound personal change experiences for team members facilitating these sessions. Kamal Kandel, Project Manager of the trustbuilding initiative in Nepal, shares his experiences with the program and how it changed him. 
Nepal is a country that is rich in culture and history, but it has also seen its share of political and social divisions. As a result, there has been a long-standing conflict between the Madheshi and Pahadi communities, two groups with distinct cultural identities.    
The Trustbuilding Program Nepal is a long-term initiative to promote unity and understanding between the Madheshi and Pahadi communities. It addresses past political tensions and conflicts through activities such as dialogues, trustbuilding workshops, community outreach, leadership development, and advocacy. Through the trustbuilding work, the team aims to empower young people from both communities to build trust and create peace and is training over 50 individuals known as trustbuilders to sustain the effort. For the past two years, I have had the opportunity to work with individuals from both groups to facilitate dialogue and address some of the underlying issues that have contributed to the division. Dialogues are a vital component of facilitating open conversations in these communities.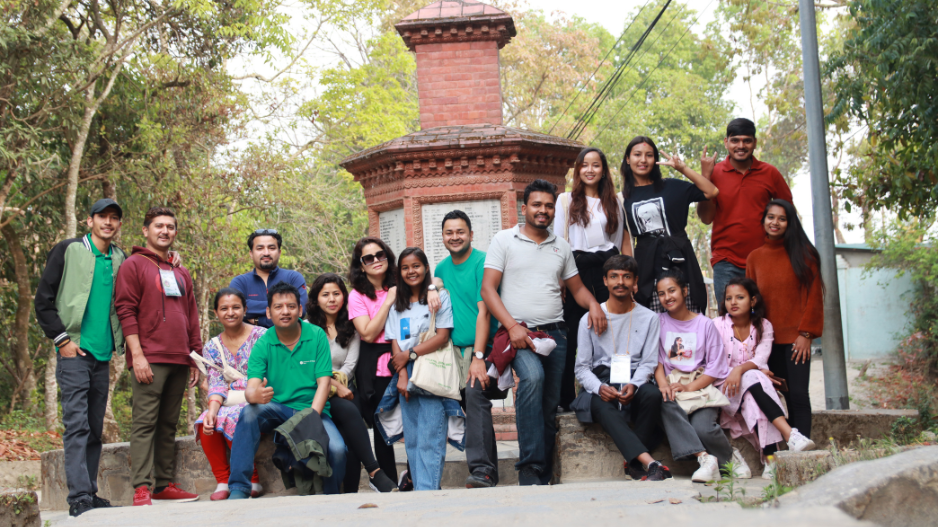 Working with the trustbuilding team was a challenging but rewarding experience. I was struck by the depth of cultural and historical differences between the two communities and how political and socio-economic factors have exacerbated these differences. Despite these challenges, it was inspiring to see how the participants were able to engage in respectful and open dialogue and see the progress made in building genuine fellowship and trust between them.     
A female trustbuilder stated, 'diversity in communities is like a garden of diverse flowers, making it colourful and beautiful. It's time to embrace the differences and break down the gap between Madheshi and Pahadi communities instead of perpetuating the mentality that all Madheshi are Indian.'    
Through more than 75 events, we have reached out to over 2,000 individuals from various backgrounds, and it has been a truly transformative experience for me. One of the most powerful moments was when a Madheshi participant shared her experiences of discrimination and marginalisation. It was a difficult conversation, but it was also a powerful demonstration of the courage and resilience of the people involved in the trustbuilding work and the authenticity of the power of dialogue in promoting understanding and healing. Reflection and silence helped participants build trust by allowing them to reflect on their own experiences and perspectives, gain insight, challenge biases, and approach each other with empathy. Taking these moments to reflect in silence created a positive dialogue environment, building trust and breaking down barriers.   
Another critical aspect of the trustbuilding work is the role of culture in promoting understanding between the two communities. By sharing traditional music, dance, and food, we were able to create a space where people could connect on a personal level and appreciate the richness and diversity of Nepali culture.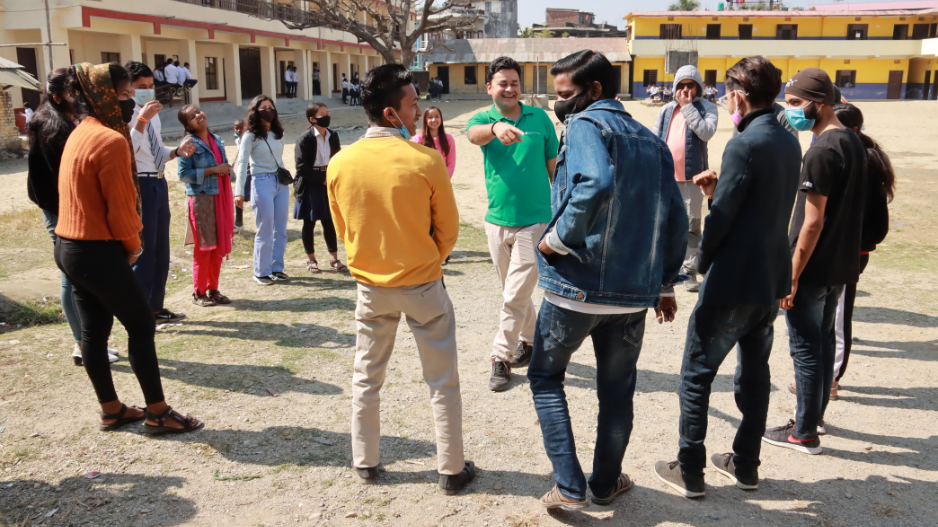 Growing up and residing in the Terai region of Nepal, I never had the opportunity to experience the Madhesh in-depth. However, my work with the Trustbuilding Program changed all of that. I was able to connect with the Madheshi people and experience their culture, hospitality, generosity, and simplicity. I also had the chance to extend my Madheshi friendship circle and develop honest and caring relationships.    
One of the most challenging aspects of this journey was the discrimination I faced when reaching out to different communities. I sometimes struggled with the food, language, and lifestyle of the Madheshi people. Still, these struggles only made me stronger and more determined to break down cultural barriers and promote understanding. As a representative of the Pahadi community, I felt it was important to acknowledge and apologise for any wrongdoings and discrimination that my community may have inflicted upon the Madheshi community. Then, I apologised during the outreach program with friends from Madhesh. I believe that this type of humility and accountability is necessary for promoting understanding and healing between communities.    
Despite the challenges, this journey has been enriching. I have gained a new appreciation for the Madheshi culture and people and learned to accept and embrace different lifestyles and perspectives. My work with the Trustbuilding Program has helped me achieve freedom and acceptance. It has taught me the importance of building bridges between communities and promoting peace and unity.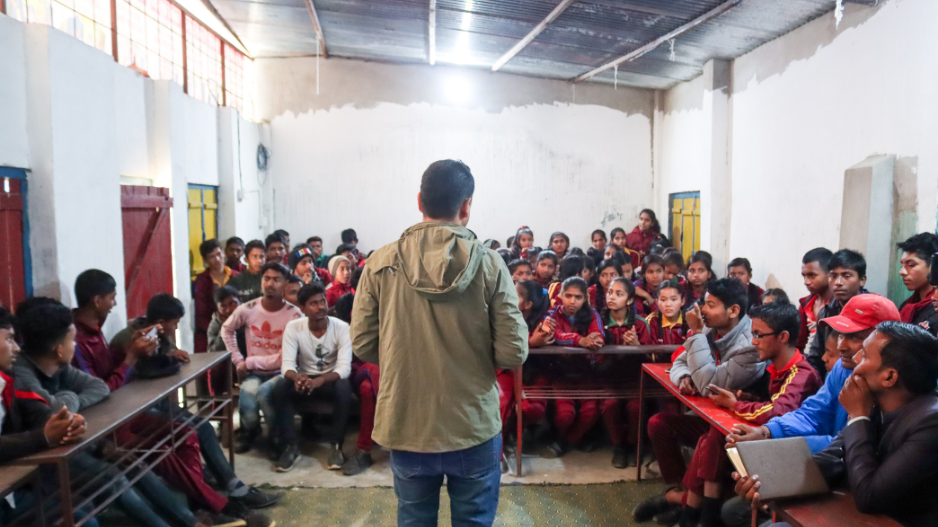 In conclusion, my experience with the Trustbuilding Program in Nepal's Madhesh region has been a profound and life-changing journey. I am proud to have been a part of this vital work and grateful for the opportunity to learn from and connect with many inspiring and unique individuals from both the Madheshi and Pahadi communities and learn from their experiences and perspectives. While there is still much work to be done to promote understanding and healing between these communities, I am hopeful that initiatives like this Trustbuilding program are crucial in fostering understanding and will continue to play a vital role in bringing people together and building a more united and peaceful Nepal. I am proud to have been a part of this important work.    
Learn more about the trustbuilding work in Nepal. 
---
Kamal's work and that of his team members depends for an important part on donations. If you would like to support the trustbuilding work of the Nepalese trustbuilding team, please donate here.