My Answer Is That Nepal Is Becoming A Better Place And I Am Eagerly Working Towards It
For most of my life, I have blamed the government for what life is like in my home country of Nepal. After studying abroad in Norway in 2013, I started to blame politicians more than ever, because I felt that Nepal would be as developed as Europe if our politicians were not selfish. I was filled with hate for the institutions in Nepal after seeing the quality of life in developed countries. However, it was not until much later that realized that I was also part of the problem.
In 2017, I traveled to India to attend the Caux Scholars Program at Asia Plateau, the training and conference center of IofC India. One day during the 3-week program, a facilitator asked us two questions. The first question was 'If everybody in your country was like you, what kind of country it would be,' and the second question was, 'Would you like to live in that country?'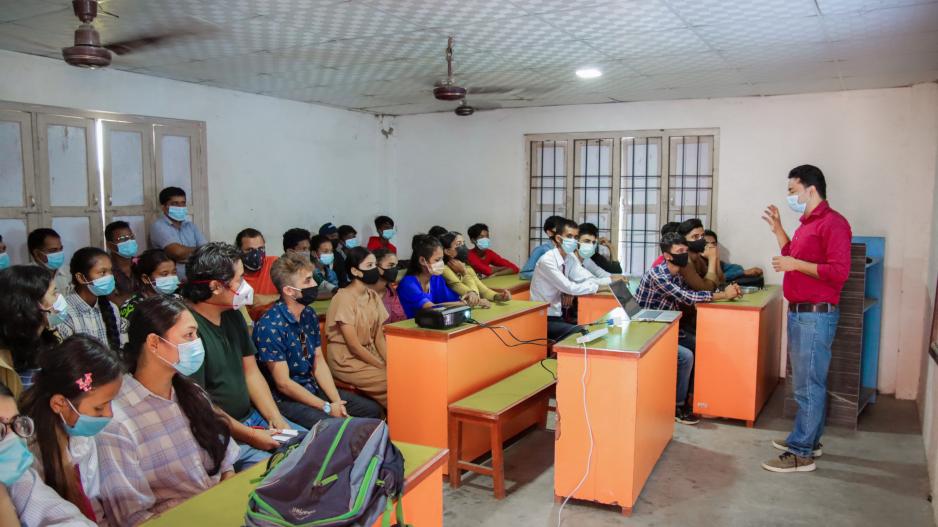 The quick response in my mind was, 'I am very concerned about Nepal. I have studied peacebuilding and international studies, and I know how the world is, and how it operates. I will speak about the unemployed, alcoholic youths who also regularly take drugs. I am aware of the amount of corruption in my country; we need people like me in the country…'  My thoughts were then interrupted as the facilitator started to give instructions.   
He asked us to spend 30 minutes in silence and reflect on these questions through the values of purity, honesty, unselfishness, and love - urging us to write down any thoughts that may come during our time of reflection. The room filled with silence. In that time of quiet, I discovered a new way of seeing my life. It was then that I realized that I was not a reflection of the country I wanted, and I would not like to live in that country, at all.   
After that day, I started to measure my life against those four values. In the beginning, it was not easy because what I saw suddenly was not what I wanted to see. It did not take me long to find out that I am not the person I pretend to be. Something inside told me that only the truth, if I acknowledge it, can set me free. I had no option but to face the real me.
I realized that I was a very selfish person. I always blamed politicians for corruption, but I am a thief in my own house. I recall that once I stole money from my sister and never told her about it. I knew after reflecting that I must apologize to my sister.  It was not easy; it took me another week to send a message to her. As I waited for a response, she called me and said, 'Brother, I have already forgiven you. I knew that you had done that, but I did not want to fight because I valued our relationship more than that money.' I realized that I was a terrible person, but I felt lighter inside. It was this experience that gave me the courage to put right several things in my life.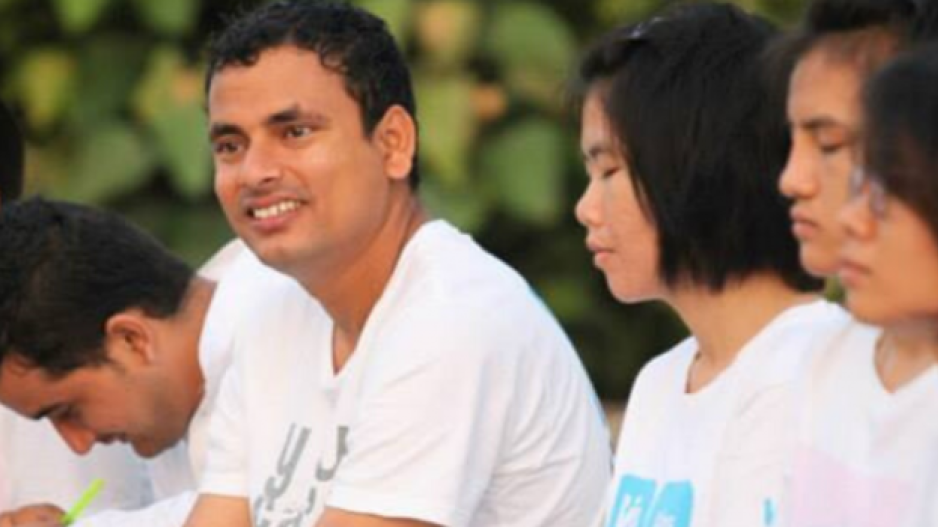 I started daily quiet time to reflect on where I have fallen short in my life. I found many things that I needed to correct, and so I sought to try and make these things right.
I hid taxes from the government to save money to organize conferences on ethics. Later, when I realized I was wrong, I paid the money to the tax office. By so doing, I found myself a part of the solution.
I was heavily dependent on alcohol and I hurt people for no reason when I was drunk; this spoiled my relationship with my girlfriend and resulted in tension with my friends and family.  For the first time, I started to think seriously about my dependency on alcohol and all the negativity I was dealing with.
I used to indulge in pornography while criticizing the youth for doing the same. I was doing nothing different than they were, so I was part of the problem. I desperately wanted to change. I started to write to people I criticized and initiated healthy conversations.
After the Caux Scholars Program, I planned to go to Goa where alcohol was cheap, but the program introduced me to a greater sense of individual responsibility towards the world. During the 50th Anniversary of Asia Plateau, I was fortunate in that I was able to interact with IofC elders from all over the world who inspired me on a new level. With that experience I decided that if I am to bring change in the world then I need to start with myself. After spending a day in radical self-inquiry, I finally canceled my trip to Goa and joined the IofC Outreach Team to give a year of selfless service. I am in my third year of participating and we have reached out to thousands of individuals of diverse cultures across India and Nepal, where I have shared my struggles in becoming a better individual.
The experience of having shared time with people from different nationalities, cultures, and faiths enriched my perspective and increased my curiosity to know and love people who are different from me. The world would be a boring place if it were not so diverse. I also developed an interest in recognizing the value of the individual and their struggles. Throughout this entire process, I developed a better understanding of the culture for social change. There are a lot of people on this path and there is always room to develop fellowship with the entire community of practitioners.
I now can say that the experiences I have mentioned have given me three guiding insights: individual change is powerful, caring for change in the individual is essential, and dedication to the care of others is an honor. So if someone were to ask me those same two questions now, 'if everybody in my country is like you, what kind of country it would be and do you want to live there', what would my answer be?
My answer is that Nepal is becoming a better place and I am eagerly working towards it.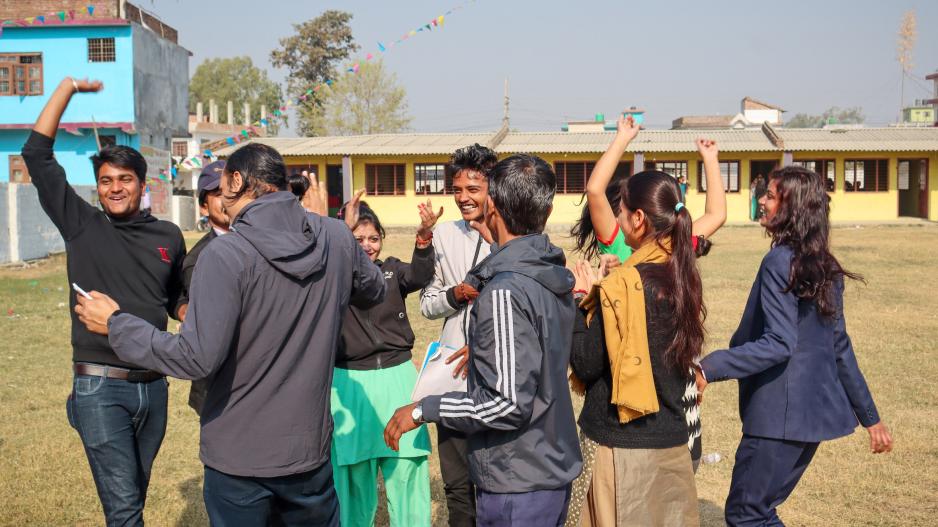 ---
Keshab Dahal
Before dedicating his time to volunteer service with IofC India, Keshab Dahal served as a Country director to Detroit2Nepal Foundation and worked with the Peace Research Institute of Oslo PRIO. He has studied and worked in the field of peacebuilding in six countries and holds a Master of Philosophy in Peace and Conflict Transformation. Currently, he is part of IofC India's Outreach Team, which travels across India and Nepal reaching out to individuals and communities. He facilitates training on Ethics in Public Governance and has served as a coordinator for Initiating Change from Within to Beyond, an eight-week training for young adults. He is also currently serving as a board member of IofC Nepal.  
---
You can support Keshab and the Trustbuilding Program in Nepal with a donation via PayPal in a currency that suits you best:
We are incredibly grateful for your support. Every gift, no matter the size, makes a difference.