Insecurity: Group Partners Police for Community Trust
To foster a greater relationship between the force and the public in addressing insecurity, a group, Initiatives of Change (IofC) Nigeria in conjunction with the Police Community Relations Committee (PCRC) Zone 2 Command of the Nigeria Police, Lagos, has launched a trustbuilding programme, "Police I Care".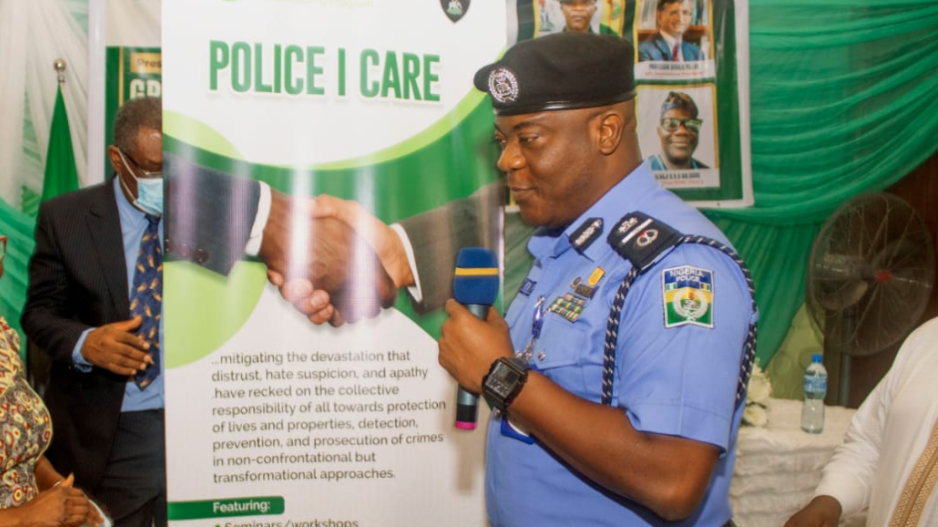 Speaking at the launch at the Zone 2 Command headquarters, Lagos, President of the group, Felicia Olufunmilayo Odetoyinbo, said the programme is a trust-building initiative geared towards bridging the gap between the people and the police as a panacea for improved people-police interactions.
According to her, the programme is aimed at engaging the police, communities, government/non-government institutions and other stakeholders through partnership and collaboration in mitigating the devastation that distrust, hate suspicion and apathy have wreaked on the collective responsibility of all towards the protection of life and property, detection, prevention and prosecution of crimes.
Project Manager of IofC, Julius Opara, said the initiative will help to increase the capacity of the police personnel to build trust, first among themselves and families for people-driven service delivery.
According to him, the initiative will engage in four different activities, which would run from July 2022 to March 2023.
Opara explained that the activities would run through seminars and workshops involving Police officers, PCRC members, Chief Security Officers (CSOs) and Community Development Committees (CDCs) across all local councils in the zone, where the focus would be on what is right, not who is wrong, identify the interrelationship of power, position and purpose needed for community policing.
He said it would also provide conducive spaces for sharing stories of personal transformation, hurts, and fears and encouraging healing, using drama skits, poems and stories of exceptional police conduct to eliminate generalisation.
Opara noted that there would be social media advocacy introspection to overcome destructive apathy and celebrate and reward honesty to encourage more.
He said: 'We would like to see a day set aside for sharing and caring, where members will go into communities to show love and undertake tasks or carry out projects.
We are also partnering with various health organisations to bring medical outreaches to police officers to enhance their health.'
Assistant Inspector General of Police, Zone 2, Adeyinka Adeleke, urged officers to embrace the knowledge that they will acquire during the workshop and share with the lower cadre, expressing the hope that it would have vital impact on police-community relations.
Chairman of PCRC Zone 2, Alhaji B. R. O. Balogun, commended the organisers, stressing that the committee will continue to work with all stakeholders to tackle security issues.
This article was first published by The Guardian Nigeria. The piece covered the TBP launch event held in Lagos.