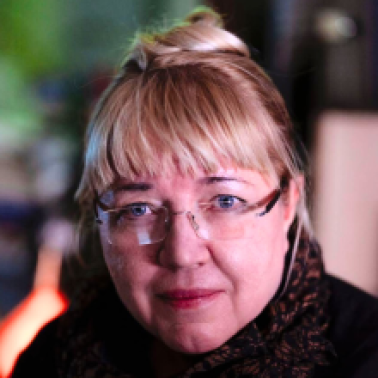 ELENA ZHEMKOVA - Executive Director of Memorial (Keynote) 
Born in Saratov, Russia, Elena Zhemkova is a mathematician by education. In 1987, she was a co-founder of the Memorial International Historical, Educational and Human Rights Society and served as its Executive Director until the organization was liquidated by the Russian government in February 2022. In December 2022, Memorial was awarded the Nobel Peace Prize, together with Belarussian human rights advocate, Ales Bialiatski, and Ukraine's Center for Civil Liberties.
Besides this, she coordinates the International Memorial regional network, which includes more than 40 regional organizations from Germany, Italy, Russia, France, the Czech Republic and Ukraine. 
She is a member of the Supervisory Council of the Russian foundation Understanding and Reconciliation which paid compensations for the people who used to be forced workers in Nazi Germany.
Her main fields of academic interest are the history of political repression, a comparative analysis of the Nazi and Soviet repression mechanisms, and the memorialization of victims of political repressions (monuments, toponymy etc.). Her main field of public interest is the development of non-profit, non-governmental organizations and assistance with their work.